Participate in these special promotions for a chance to win these custom sneakers and more
To celebrate Blade & Soul's 3rd Anniversary, we're bringing the Blade & Soul community an opportunity to score an exclusive, customized pair of Blade & Soul Nike Air Force 1 sneakers.
These limited-edition sneakers featured a laser-etched Naryu Gold color design against the Silverfrost White base and come stored in a custom, powder-coated metal case with a special dye-sublimated shoe bag and information card. These incredible collectibles are exclusively available through our sweepstakes during the 3rd Anniversary Festival.  Read on to find out more about your chance to win these amazing "Blade & Soles"!
Your Chance to Win
There are six different sweepstakes that you can enter for a chance to win a pair of these customized sneakers. You can complete one, two, or all—completion of each sweepstakes entry method increases you chances of winning! Each sweepstakes will result in the selection of one or two custom Blade & Soul Nike Air Force 1 sneakers winners, as well as an additional two second place winners who will win a SteelSeries Arctis 5 + Rival 310 Bundle!
Here are the various ways you can enter to win: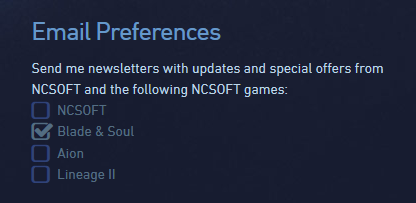 You must complete the requirements for any or all categories before maintenance on February 6, 2019 to qualify, and winners will be randomly selected from the qualified entries of each category. Selected winners will be announced in an equally fashionable way on February 13, 2019.  Here's wishing you good luck in your journey to win these fabulous limited-edition "Blade & Soles" during the 3rd Anniversary Festivities.
May the odds be ever in your favor! See you in game!