Explore the Silverfrost Mountains in the largest update to Blade & Soul yet.
The Silverfrost Mountains expansion for Blade & Soul is coming soon, and unlocks an entirely new continent full of new zones, new quests, and new challenging endgame content—while also increasing the character level cap to 50, and Hongmoon Level to 10. It's also the biggest leap forward in the ongoing story, bringing players one step closer to unraveling the engaging world narrative, and revenge for their school and master.
Silverfrost Mountains — Part 1
Continue your story of vengeance as you travel to this vast new landscape within the Earthen Realm. From the verdant Primeval Forests to the icy peaks of Shiverstone Range, your dangerous and violent path of revenge is juxtaposed by beautiful and astounding backdrops.
New Capital City
The palatial and expansive mountain city of Zaiwei will serve as your new base of operations, activity hub, crafting workshop, and social center. Its broad thoroughfares and gold-leafed monuments are matched only by the city's plights, and need for assistance from willing warriors.
Dungeons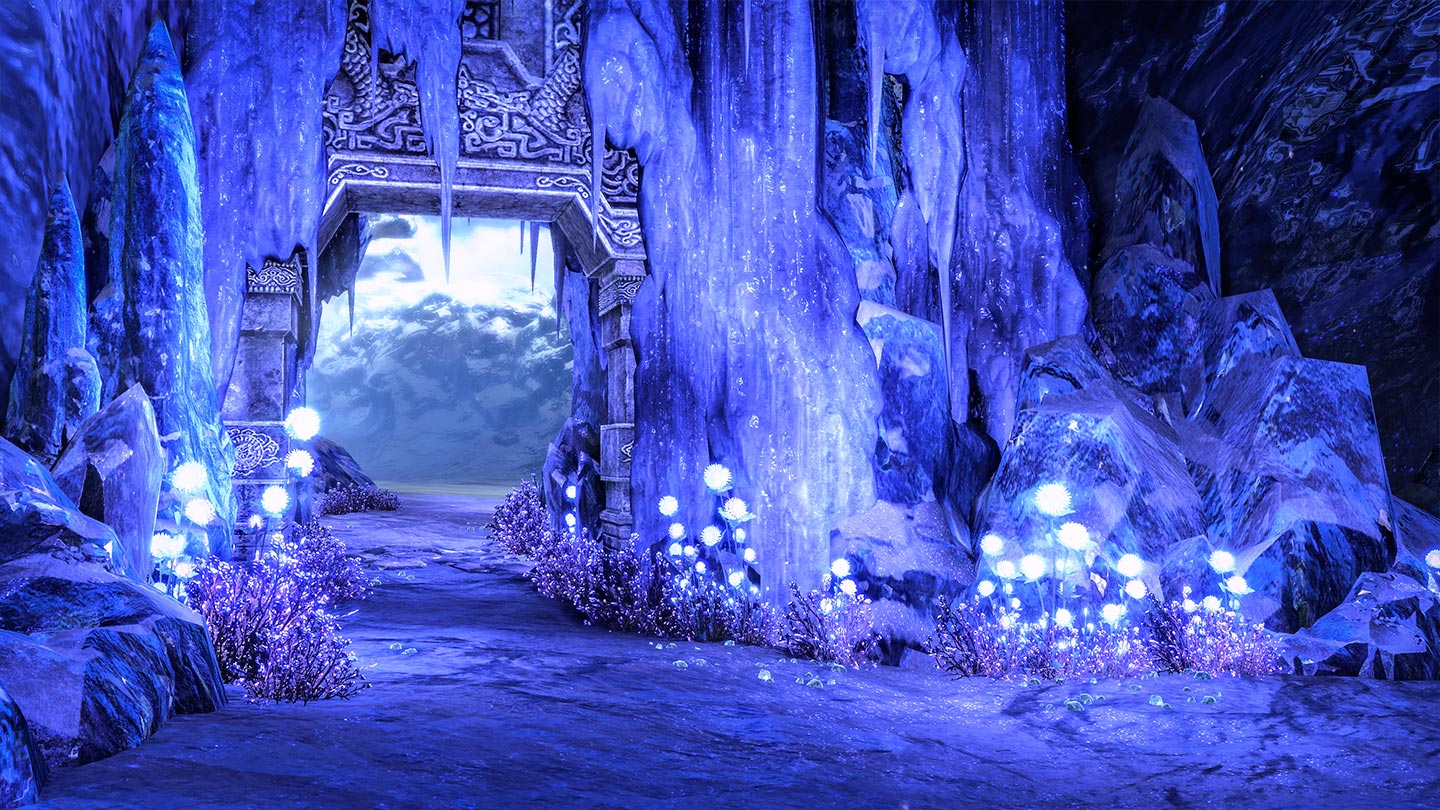 Introducing eight exciting new dungeons—five Expert (blue), and three Heroic (purple), which are available in both 6- and 4-member versions. The Awakened Necropolis, Avalanche Den, and Lair of the Frozen Fang present a new pinnacle of challenging content, and the progression of your quest in exacting revenge against Jinsoyun.
New Large Scale Content
New and vast 24-member open world instances Frostscale Basin and Beastbog contain throngs of monsters and mighty bosses that await the bravest adventurers.  Additionally, a brand new server event will call for groups of warriors to band together and protect Grand Harvest Square from hordes of attackers.
Soulstone Plains 
Head to the Soulstone Plains to fight for the Crimson Legion or Cerulean Order in a new world PvP zone, and protect your mining operations from waves of enemies and the opposing faction to earn valuable resources.
Continued Weapon & Accessory Upgrade Path
Enjoy a seamless transition from the current weapon and accessory upgrade paths to a new Silverfrost endgame upgrade track. Those who have already upgraded their weapons with endgame materials will skip ahead, while those who have yet to begin progressing at endgame will jump directly to the new system.
Clan Crafting Improvements
Use the Clan crafting systems to create new items and upgrades, including a Clan costume, designed and crafted by members. Traverse the Earthen Realm while flying your Clan's colors.
This is just a brief overview of this enormous expansion to the Blade & Soul content and systems. Stay tuned for content previews, livestream overviews, and the full patch notes.